First details on Tales from the Borderlands, plus Michael Madsen (voice of Carver) on Playing Dead
puzzlebox
Telltale Alumni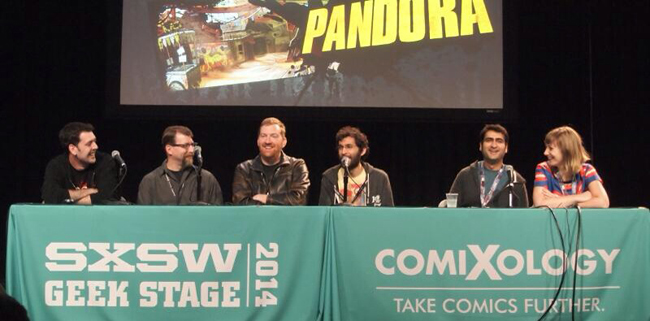 Telltale Games, Gearbox and 2K have unveiled the very first details on Tales from the Borderlands at SXSW!
We can finally reveal that you will play as TWO protagonists: Rhys, a Hyperion company man with a robotic arm and a knack for hacking; and Fiona, a fast-talking con artist.
The story will be told from both of their perspectives, and here's the twist: both of these characters are lying jerks, so you're never playing what REALLY happened. It's more like playing each of their interpretations of events, and the truth lies somewhere in between...
Check out this full video of the 'Two Sides to Every Story' panel for more info on Rhys and Fiona, how this story fits into the Borderlands universe, and more detail about the physiology of skags than you ever wanted to know.




Also from this past weekend: on the latest Playing Dead episode from IGN, host Greg Miller interviews legendary "bad guy" actor Michael Madsen (known for his roles in Reservoir Dogs and Kill Bill), who plays Carver in The Walking Dead: Season Two. Check out the video for more!


This discussion has been closed.