Alright, I preordered Wallace and Gromit today, and got two games that I already had. This is what happened: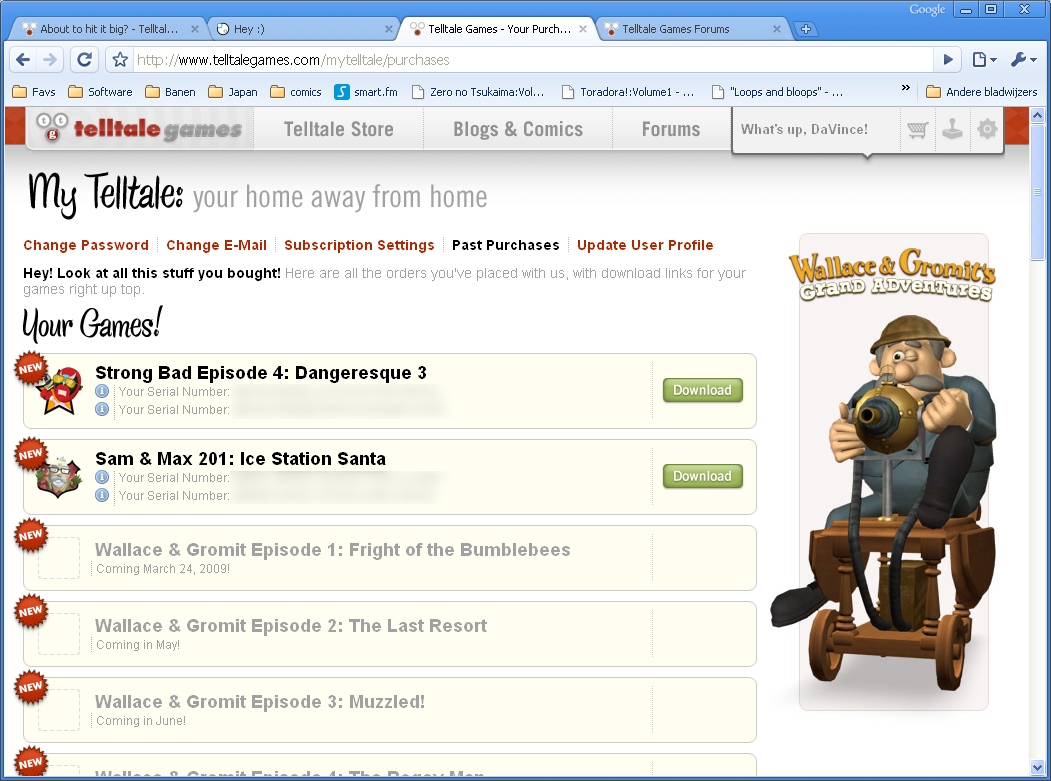 The problem? Those specific episodes from Strong Bad and Sam & Max are now at the top of the list, and the other episodes are more near the bottom where they're supposed to be, minus these two! It looks kind of messed up...
Kindly requesting this: could the list be sorted alphabetically, or could it not reset the order of games people already have in the future?