Questions for Mike Stemmle? Post 'em here!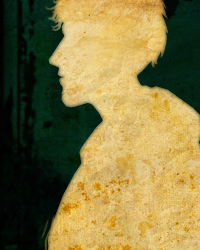 Emily
Telltale Alumni
While the
Q&A with the team
thread is quite possibly the coolest thread in the history of Telltale's forum, we wanted to give you guys a chance to get a little more in depth with the folks working on the game, so starting this week we will be doing Q&As with specific members of the Tales of Monkey Island team... starting with designer Mike Stemmle!
During his decade-plus tenure at LucasArts, Mike was kept as far away from Star Wars as possible, instead acting as lead designer on titles like Escape from Monkey Island, Sam & Max Hit the Road, Afterlife, and the never-released Sam & Max: Freelance Police. After several years working as lead writer on Star Trek Online, Mike came to Telltale, where he co-designed Strong Bad's Cool Game for Attractive People. His disturbing blend of dry wit, convoluted syntactical constructions, and bathroom humor have added a healthy helping of absurdity to the Tales of Monkey Island proceedings.
Mike's the lead writer/designer on the first Tales of Monkey Island episode, Launch of the Screaming Narwhal, so you should definitely pick his brain about that. But also feel free to ask about other projects he's worked on, his favorite color, his favorite Star Trek character, etc.
Sign in
to comment in this discussion.