How Clem CAN work as the Season 3 protagonist
CathalOHara
Moderator
Recently I've been seeing the dispute of who the protagonist of Season Three should be. I'm rather surprised how polarized it was actually. I thought most people loved playing as Clementine. But it would seem a fair share of users don't want her to return as the protagonist. This actually puts Telltale in a difficult situation too. Because not matter what, they can't satisfy a large number of the community because at the end of the day... that's almost impossible.
I'm with the camp that thinks Clem should stay. And why? Because of her potential. She's only eleven years old and look how far she's come already. I want to see her develop throughout the series. Heck Season Two itself has felt somewhat like the origin of her true potential in a sense. Because at the end of the day, I think that the Telltale The Walking Dead series IS Clementine's story. Despite her not being the protagonist of the first season.
Anyway, here's what I THINK will happen. Nearly all the characters from Season Two will die EXCEPT Clementine and Rebecca's baby. She'll get to safety for a short while. Flash forward a few years and the third season can have a symbolic resemblance to the first Season wherein the main protagonist is trying to protect a child. Only this time around it's Clem trying to protect Rebecca's. I think this could work really well if Telltale manage to pull it off right, I know I left a good few blanks here and there, but I think you guys can get the idea on how I would want the third season to go.
And in regards to a brand new protagonist... I'm sorry, but I don't think it would work. You always feel more personally bonded with the characters from the original Macon group. Not trying to say that the new characters are not relatable (far from it, I loved Nick and Mike) but I just don't see the purpose of focusing on a new character and calling it "The Walking Dead Season Three". The story is more personal to you, the player when you see the one character who's been around since day 1. Remember when Clem told Luke about Lee? That felt personal, because it was actually delving into your personal history. When Jane was telling her story you could see where she's coming from but you don't know what it was like for her. You're more emotionally upset remembering things of the past. AKA: The story being more personal. And I think that if we were to transition to a new character this late in the timeline it simply wouldn't work. You would have to restart the series timeline and establish a new main character if that was the case. And I still don't think that would work too well since it wouldn't really feel like a number "3". You would might as well start the series over if that's the case.
tl;dr: Clem can still work as the protagonist IF Telltale change her up a bit. Heck I loved playing as her in Season Two and I want to see where her character goes from here. And I want to be part of her journey every step of the way.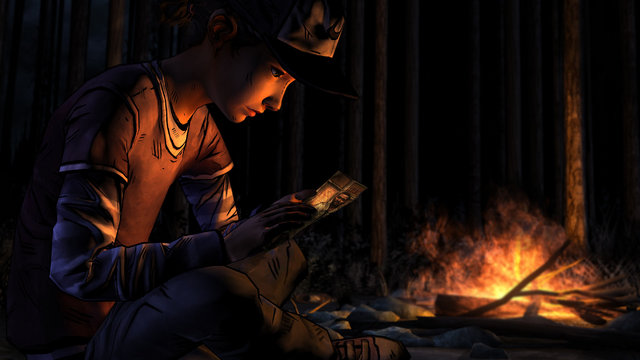 Sign in
to comment in this discussion.