IE Script Error in Launcher
I'm trying to launch ToMI but am getting this error message at the launcher:
Regardless of whether I click Yes or No that's the only part of the interface that shows up. The Launch Game button is gone, too. I previously had this same problem with S&M Season 2 and after trying dozens of times it eventually fixed itself, though I corresponded with Emily about it and she said she'd forward it to the tech team.
I also found this thread from late '07:
Error with Splash Screen Ice Station Santa
The solution posted there of pressing F6 then Tab actually does work in showing the Launch button, except the graphics end up like this: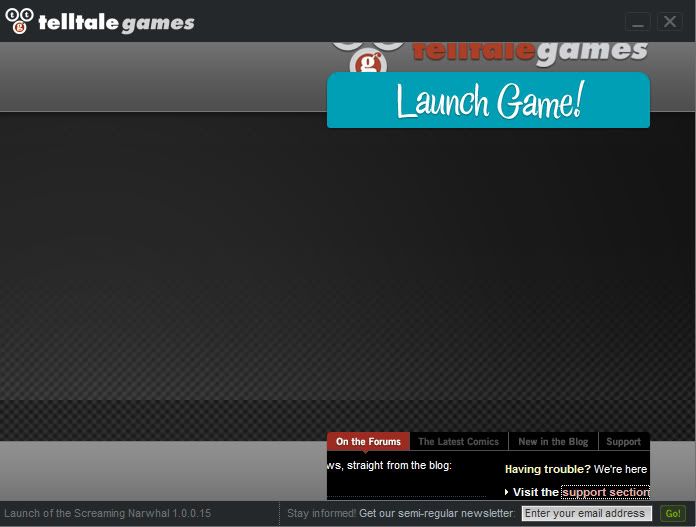 I mean, I can at least launch the game but I'd rather have the UI properly fixed, and this seems to be a problem that's been around for a while now... Is anyone else having it? Is there a proper solution to it that I missed?
This discussion has been closed.