Looking Back at Your Childhood
I was just wondering if any of you remember being terrified by something in the media (books, video games, TV show, music....) or if there was some..thing that influenced your childhood.
As for me, I remember being afraid of that
Scary Stories to Tell in the Dark
series. The below image especially.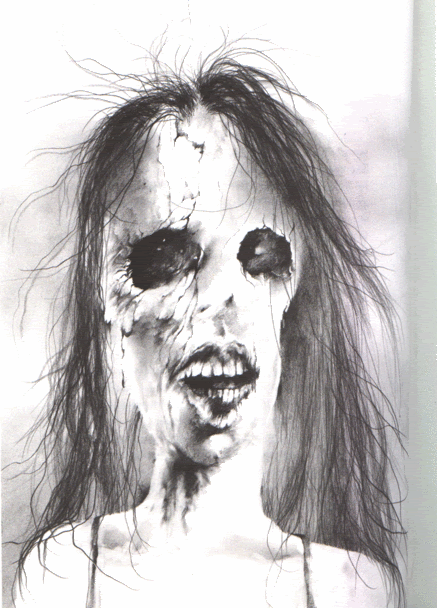 Other than that, for some reason smiley faces have always scared me, along with the Mr. Yuck. Watching back short episodes of Noseybonk, they have also been very creepy to watch.
One of my earliest instances of being scared was Christmas, when I was about 3. I was playing some Batman game on the computer, when I decided it would be a good idea to turn the volume up the highest possible level. That scared the heck of out me.
The three instances of something memorable would be as follows.
There was a very weird puzzle-solving book of my youth. They were all logic problems for pre-schoolers focused around a ear-muff wearing scientist.
The second is a GoldenBooks publication about a boy who's afraid of storms, so he runs away to the lighthouse. If anybody knows the name of this book, I've forgotten the name of this. Any help would be appreciated.
The last is watching
Courage the Cowardly Dog
. The episode with the tornado came into my dreams, creating the scariest possible combination of storms and Strega Nona.
So, what do you remember from your childhood?
Sign in
to comment in this discussion.