So... not that I'm complaining or anything, but why have Elaine's eyes changed color from blue to green?
Her eyes were blue in the VGA version of MI1:
And blue again in CMI: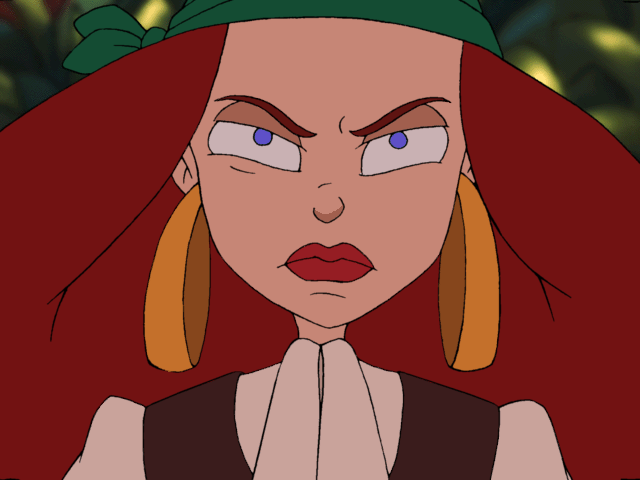 Now they're green:
So why the change?
Perhaps Elaine's TMI look was partly based on Steve Purcell's MI movie Elaine design (with green eyes)?