What choices/dialogue options do you *always* pick?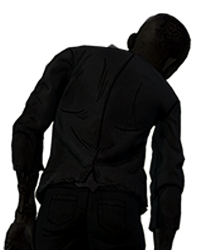 BigBlindMax
Banned
Hey everyone, it's been a long time since my last discussion here. I think my most recent was the gunfight theory I created before S2E5 dropped. Man, time flies!
Anyway, I recently did a playthrough of Seasons 1 & 2 for the first time in forever and it got me thinking...
Part of the allure in playing the game multiple times is watching what happens when you make different choices. However, in my experience, there are certain choices that I couldn't help but pick on every single playthrough. They basically became canon for me. Some options I always choose.
Season 1
I always take Kenny's side vs. Larry and never shame him for ditching Shawn.

I always make sure Clem and Duck eat, but never feed Lee.

I always shoot Duck.

i always tell Clem she needs to learn how to pull the trigger

I always take Clementine to Crawford

I always say "don't be afraid" at the end and tell Clementine to keep her hair short.
Season 2
I always distract the scavengers.

I always accept the apology

I always let Alvin take the food for Rebecca and listen to the baby.

I never agree with Carver.

I always try to help Kenny

I always go into the ticket booth.
So, what are your mandatory choices?
Sign in
to comment in this discussion.