Thoughts on the Oregon Standoff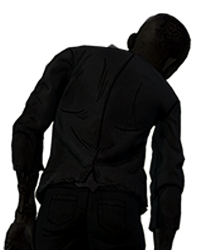 BigBlindMax
Banned
So, if you're American like me, you might've heard about this. A couple weeks ago, a group of heavily!-armed rancher and militia members marched to Malheur Wildlife Preserve in rural Oregon and occupied an empty building. Since then, more and more heavily armed "patriots" have joined them in The refuge. They're demanding that the federal government basically abolish the Malheur preserve and open the land for ranchers to graze their cattle.
The Feds have taken a cautious approach so far. They've cut power to the preserve and are hoping to wait them out. The people living nearby want Y'allQaeda to leave, but the leader, Ammon Bundy has indicated that he has no interest in doing so until the group's demands are met. The Palute tribe that lived there is also worried that the militia will trample or loot their ancestral grave. Whether these fears are well-founded of not, is unknown.
A better (albeit longer) explanation
Where do you come down on this. Do the occupiers have legitimate complaints against the state? How do you see this ending?
Non-Americans : have you heard about this? Does this lend credence to your stereotypes about Americans?
EDIT : I've included a brief VICE documentary the stand off, for people who feel out of the loop.
Sign in
to comment in this discussion.