Batman SXSW Panel Discussion done - Coming Summer, 5 Eps, uses notably updated engine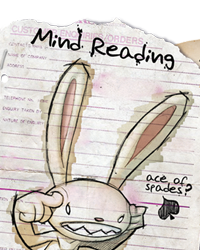 Blind Sniper
Moderator
"BATMAN: Telltale Unmasked at SXSW with Greg Miller" SXSW Panel
---
---
Info on Batman:
(Summarized by volunteer community moderators)
Why make a Batman game? There are plenty of games where you feel like Batman - however, this gives you insight on Bruce. Telltale feels that Batman is an interesting character to explore because of his duality.
What is the split between Bruce and Batman in the story? They are pushing for more Bruce than typical games (compared to movies; fair share of both). Unlike typical action games, the focus won't be placed as heavily on Batman alone.
How will the game handle playing as Bruce/Batman? In some scenes, you get to directly choose playing as either Bruce or Batman in a scene. However, several scenes will likely predetermine whether you play as Bruce or Batman.
When does the game release? Batman releases this Summer. (Volunteer Mod note: Summer can end around as late as September 21st).
What choices do you make? As Batman, you can decide between violence or mercy when confronting someone. As both Bruce/Batman, you have lots of power in being able to shape what the city looks like, your friendships, etc. Batman and Gotham are heavily implied to shape each other based around your player choices...
What will the style of the game be like? Telltale will embrace their own style/identity, and stated on the blog that the game is not tied to any previously existing continuity from comics, movies, etc. They are aiming for an M rating presentation, and stated the story will be like a gritty "R-rated movie". It won't be photorealistic - instead, it will use a comic art style. Expect the presentation to be something similar to Wolf Among Us.
How will the Telltale engine be? Kevin Bruner stated that the engine will be "very upgraded" from past Telltale games, and will act as a more significant step up from past games on a technical/creative level than previous Telltale games. Lots of new technical and creative additions to future Telltale titles will first premiere in Batman.
What villains are in the game? No comment has been given from Telltale for now; they did, however, note that they want to subvert typical expectations for villains.
How Telltale responds to criticisms from lots of work: Kevin Bruner states that Telltale have grown a lot, and are currently around 350 people while they only had 65-70 people around Season 1. In the time since, Telltale have been built up to have four full projects at once. He then stated that growing quick is hard, but they reached end goal and you will see Telltale "settling in" this year. You will also see "episodes coming out on time," and see new technology that will "finally blossom." After the success of Season 1 of Walking Dead, they aim to make Telltale feel more like a movie studio than a game company, looking to Netflix, HBO, etc. for inspiration.
How many episodes? Batman will be a typical five episode Telltale series. As said above, Kevin Bruner confirmed Telltale are looking towards timely releases for newer games. Monthly releases in particular were not directly confirmed or hinted at yet for Batman, but if other recent Telltale series such as Minecraft/Michonne are any indication, monthly episodic releases for new Telltale series going forward can potentially become the default standard for modern Telltale series.
Sign in
to comment in this discussion.