Episode 8 Waiting Thread -Out Now on PC/Mac, Xbox One/360, Mobile, PS3/4 NA&EU
OzzyUK
Moderator
Please use this thread for discussion about game release dates and/or discussion about the wait for the next episode. Thanks!
---
Have questions about the Adventure Pass DLC? Check the top of Page 1 for a small (unofficial) FAQ.
---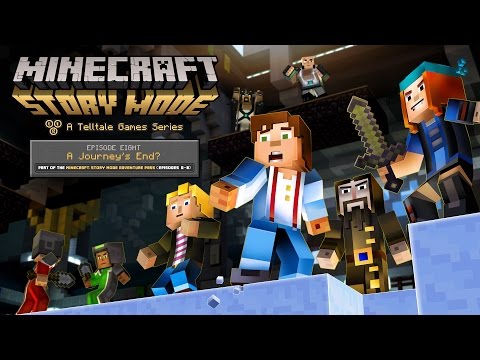 ---
Release Dates
PC/Mac - September 13th
Playstation Network NA (PS4/PS3) - September 14th
Playstation Network Europe (PS4/PS3) - September 16th
Xbox 360 - September 13th
Xbox One - September 15th
iOS - September 13th
Android - September 13th
---
News
September 11th
September 7th
September 1st:
In an interview with Job Stuaffer, it is hinted that Telltale expects a September release

"You played the first episode? Awesome! So, it doesn't make sense to show an episode that's already out, the second episode is still getting some final polish so we weren't going to show that, our third season of The Walking Dead is coming this Fall, probably October or November, but our games don't look like anything, visually, until like a week and a half, two weeks before they're ready to go. We work very differently to most other developers. We have our final episode of Minecraft: Story Mode hitting September…"

Tweet from Nathan (replying to a fan asking for episode 8 info): we will have more info to share pretty soon, stay tuned!
August 31st
August 29th
August 27th
August 22nd
August 19th
August 13th
August 10th
Activity on Steam Database
August 9th
August 2nd
July 27th
July 21st
July 19th
---
Pass some time and get to know the Telltale Community!
---
Also, remember that the first rule of the forum guidelines is respect. This includes not just forum users and moderators, but Telltale staff as well. Please don't insult or antagonize anyone, including Telltale staff, for what they post, either on these forums, on the Telltale blog, on the Telltale Facebook page, on Twitter, or elsewhere. The Telltale Terms of Use prohibits behavior that harasses or advocates harassment of another person. We want these forums to be fun to visit for everyone, staff and gamers alike. Thanks.
Sign in
to comment in this discussion.