The Walking Dead Saves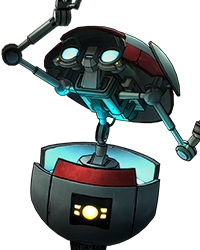 mostlypoptarts
Moderator
Telltale Staff
Thank you to all of our wonderful Players who have been so supportive and passionate about our Telltale The Walking Dead series. We're looking forward to hearing your stories about your Clementine, and for you to see how your previous season choices have influenced her!
If you already plan to have your Walking Dead Season 2 save on the same device as your copy of A New Frontier, there aren't any extra steps. You're ready to go.
MENU > CHOOSE HOW TO BEGIN > CONTINUE YOUR STORY > CHOOSE SAVE SLOT TO IMPORT
If you're one of our Players who may have changed platforms since you started playing, we have you covered. If you can't get to your save at all, or it would be a lot of work to get to it, we give you a way to recapture your play style and the experience of your first two games through our "Recreate" feature in A New Frontier. We might be a bit biased in saying this, but we think this feature is pretty fun and a great reminder of those moments that really shaped Clem in Season 1 & 2.
MENU > CHOOSE HOW TO BEGIN > CONTINUE YOUR STORY > RECREATE
Of course, if you've still got a Season Two save on a different device, we've done our best to support that too. It takes several steps, but we'll walk you through the process. Go to telltale.com/wd2save for instructions.
WD2 MENU > SAVE FILES > UPLOAD
telltale.com/wd2save > SIGN-IN/JOIN > LINK ACCOUNT > USE SAVE
WD3 MENU > EXTRAS > IMPORT TELLTALE ACCOUNT SAVE > SIGN-IN > IMPORT
WD3 MENU > CHOOSE HOW TO BEGIN > CONTINUE YOUR STORY > IMPORT TELLTALE SAVE
Last but not least, if you can't seem to get your save to work, please let our Product Support Team know! We take your feedback seriously and we want to try to help you as best as we can.
Edit: There is now a support article featuring image tutorials for this process.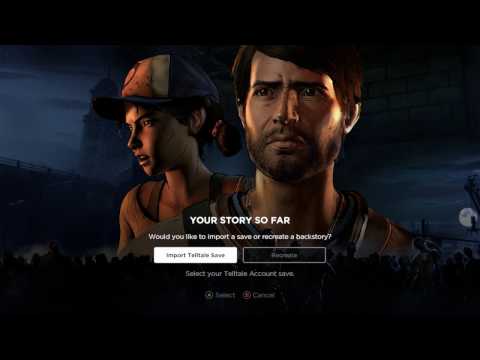 Sign in
to comment in this discussion.