Countdown to episode 2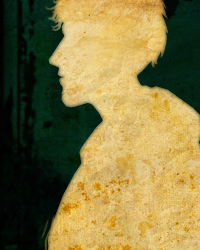 aHartzell
Telltale Alumni
Hi, all. This is Andy Hartzell, writer and lead designer for episode two of "The Devil's Playhouse." As you can see from my pitiful post history, I haven't properly acquired the forum habit yet. But I promise to visit regularly for at least the next month or two.

So let's see...what can I tell you about the upcoming installment? You know it's called "The Tomb of Sammun-Mak", and you've guessed that it involves the mysterious objects that were revealed in the final moments of "The Penal Zone". I can tell you that it's going to be a big episode and a twisty one, a tale that ranges widely in time and space. Like episode 1, this one throws a few new ingredients into the Telltale stew, but the flavor of this one is a bit different. Less oregano, more...cumin. And clove.

There, is that enigmatic enough? Please feel free to post any questions or speculations you may have, and I promise to respond promptly with cryptic non-answers.
Sign in
to comment in this discussion.