I've noticed in KQ games--ESPECIALLY KQ5--you get a lot of interesting things, both in the art and story, which are never explained but nonetheless entice. For example, look at the shot of the Roc carrying off Graham: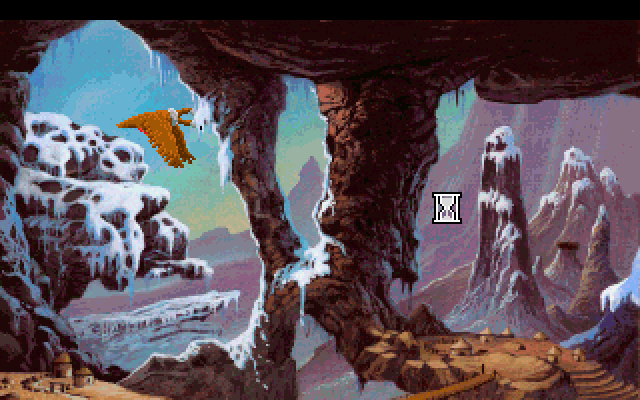 Note in the foreground there is a primitive village. It's there and it's made clear, yet we never learn anything about it, or visit it. It's just there to entice the eyes and get you wondering.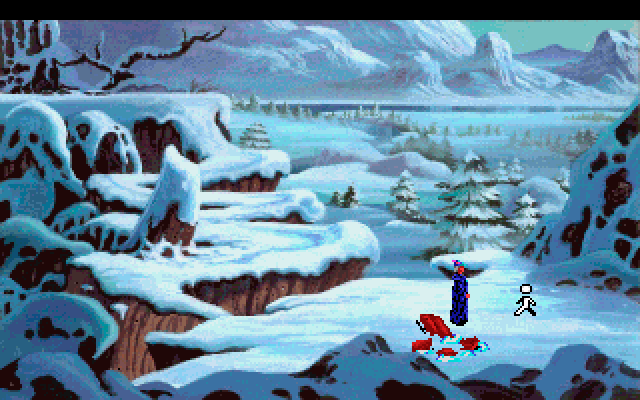 Or this snowy vista. Endless miles of snow lay beyond, perhaps kingdoms of ice and caves among the mountains in the distance--but we don't know. We aren't told. It's just there.
Then you have some of the characters. We never learn much about Mordack, but he comes off as a very powerful, dark, evil fellow right out of a pulp fantasy story. We don't know all that much about him, but we can see he's clearly obsessed with the occult, with snakes, and with some kind of cult (note his Satanic looking altar in the last photo ). None of this is explained to us, but that makes it all the more interesting.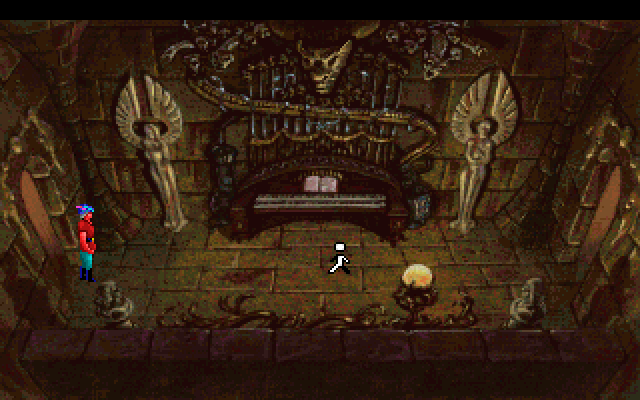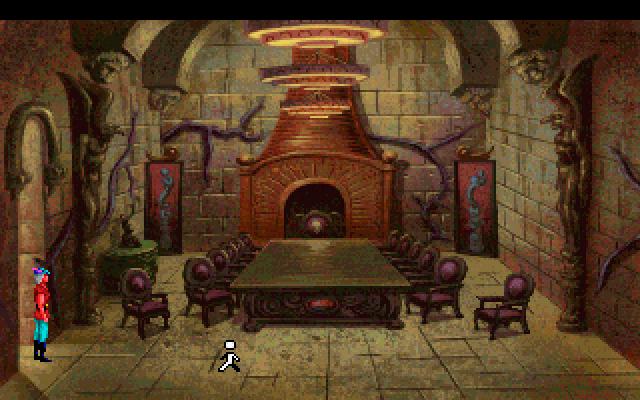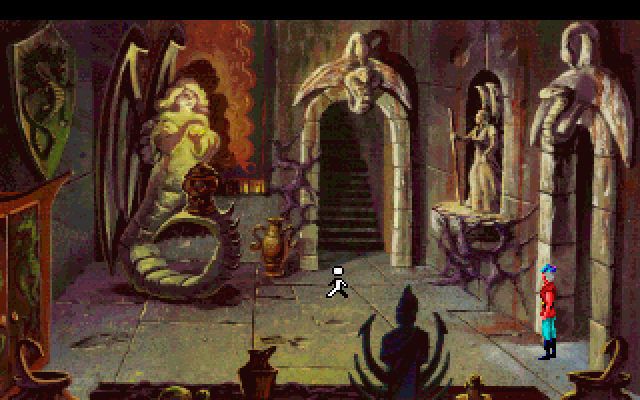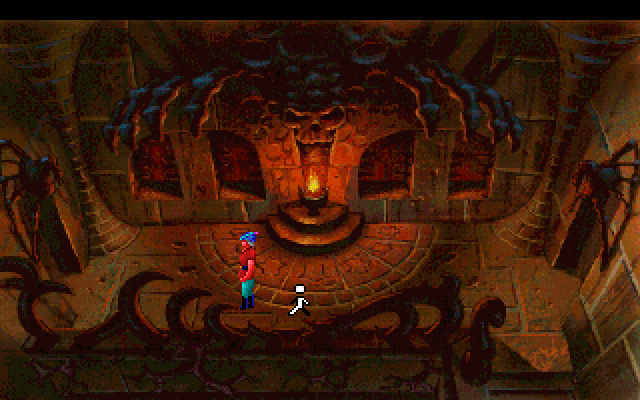 Or, look at these scenes when Graham is in the boat.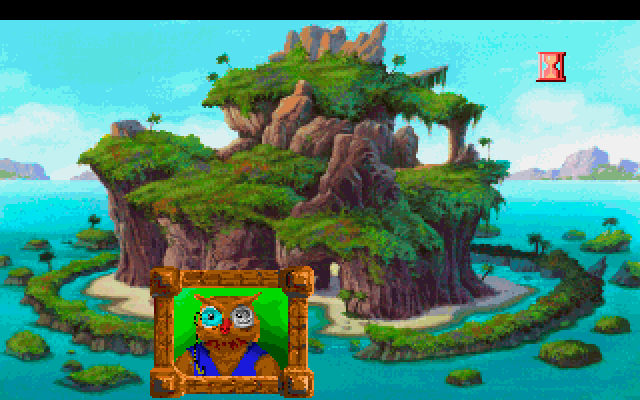 Dozens of rocky islands are seen far off in the horizon, but we never visit them, and we're never told anything about them. And it leads the mind to wonder--what IS on those islands? What creature or people reside there? Your mind can run wild with speculation.
I think that a TT King's Quest game should have little things like this--places we can't explore that are just at the edge of the screen, far away places that tantalize the imagination, interesting characters who we don't learn the whole story of--Because it allows you to have things left up to your own imagination, to dream up your own stories and backstories about these characters and locations.
It leaves you hungrier for more--and such things have sustained the fan community for years. For example, single, cryptic message about something called the Black Cloak Society kept fans' imaginations fired for nearly 20 years, without us ever being told much of anything about this society other than it's name. Less is more in King's Quest, and in KQ, all of these lands, and characters are left purposely unexplained, and are never returned to, never explored in full, and it serves a good purpose:
It entices you, the same way a scantily clad woman is enticing and intriguing to the eye without revealing everything; It makes your mind wonder, and lights your imagination up. If you're told everything about a character or, are allowed to explore every crevice of a land, you lose the ability to imagine and dream yourself, and you become less an active participant in this wild, alien fantasy world and more a mere observer with everything about it being spoonfed to you.