TWD S2 All That Remains Predictions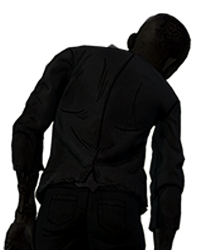 RIP_LEE_EVERETT
Banned
This is just my predictions... :
1. Clementine ran away from the two figures. (The one from the ending)
2. She ran into a forest and started to lay low.
3. She found a photo in her pocket (Lee's Torn Up Photo)
* I personally think that she can't have walked back to the Drugstore to get the photo, so she might have picked it in another way...
4. Walkers started to attack Clementine.
5. A man named Winston saved her.
6. Winston is taking care of Clementine.
7. Winston took her to the campsite nearby.
8. She was introduced to the 400 Days Characters (Tavia's Community)
9. She might have met Nate (the weird looking cold-blooded bastard from Russell's story)
10. Nate was desperate to satisfy his sexual desires so he tried to rape Clementine, but he failed.
11. The two figures came to the campsite. (I am not sure who are the two figures, might be new character or Omid and Christa.
Guys, this is just my predictions... it is 100% not accurate or true
This discussion has been closed.