Sneak peek at The Wolf Among Us Episode 2: 'Smoke & Mirrors'
puzzlebox
Telltale Alumni
With this week's launch of The Wolf Among Us on iOS, everyone here at the office has been incredibly excited by the response to our series from fans new and old alike. We know many of you are anxious to see where Bigby's story goes next, and the dev team is hard at work finalizing our live development process on the upcoming episode, Smoke & Mirrors. At Telltale, we always aim to deliver quality content across the season at a pace that will keep you glued to your screen and talking about 'your story' as the season progresses. With the second chapter now close to completion, we wanted to share two new screens from the episode to give you a sneak peek at what will be happening next in Fabletown...
First up is a brand-new reveal of a character that FABLES fans will definitely recognize – the one and only 'Jack' of beanstalk fame. A sharp-tongued rogue who's been a staple character in the FABLES series since issue one, Jack has even been honored with his very own spinoff comic series, Jack of FABLES.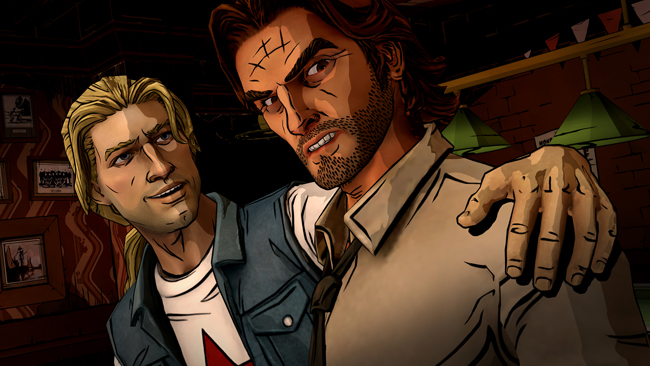 We also have a peek at the seedy underground club exclusively for Fables, known as the 'Pudding & Pie.' Doesn't look like the gentleman in the chair is particularly happy to see Bigby and his 'friend,' but it's probably safe to say that Bigby isn't very happy either...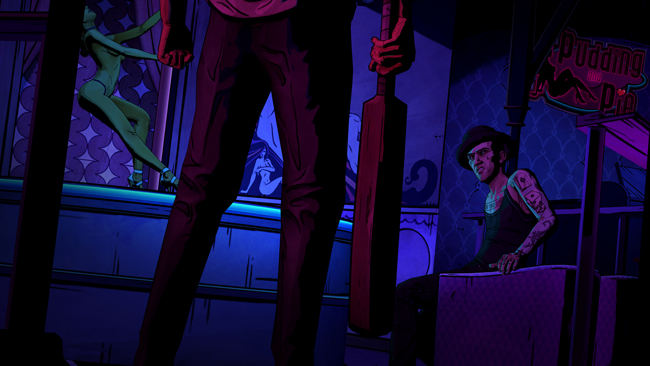 We wanted to thank everyone for playing the first chapter in The Wolf Among Us, and ask for your patience as the team works very hard this month to finalize what is shaping up to be another episode full of surprises. We're anticipating another update on its ETA for release very soon after the holidays, and we couldn't be more excited to continue this series with all of you.
Stay tuned for more updates as they happen, and if you're also a fan of The Walking Dead, definitely check back for news on the Season Two premiere, set to arrive later THIS MONTH on Xbox 360, PlayStation 3, PC, Mac, and iOS!
This discussion has been closed.